Are you struggling to pay your rates?
Whitestone Commercial Chartered Surveyors is a leading practice specialising in Commercial Rates/Business Rates as well as Commercial Valuation. We put a lot of time into each business rates review and if there is a reduction to be had we will take the appeal to tribunal if necessary. Therefore this ensures the very best result for each and every one of our clients.

Chris Lambert is a former Senior Valuer in The Valuation Office Agency (VOA). He recognised that there was a need for a firm to provide independent advice based on putting the clients' interests first. He is a specialist rating surveyor and has created his practice to offer unbiased, professional advice to the business owner. His mission is to maximise savings for their clients.
Whitestone Commercial, based in the historic City of Bath, deal with a wide range of clients in the South West, London and across the UK. Their expertise covers all types of commercial property which also includes specialist classes ie: leisure, pubs, hotels, golf clubs, licensed premises.
Meet the Director at
Whitestone Commercial
Chris Lambert
BSc MRICS IRRV - Director
Chris is a Chartered Valuation Surveyor with over 25 years professional experience in the UK as well as abroad. He is a member of the Royal Institution of Chartered Surveyors, the Institute of Revenues Rating and Valuation, as well as a Registered Valuer. In his travels he has valued everything from beach land to development land and everything in between. His experience is wide and varied! He has advised clients including Governments on property related matters, which range from property development to management, as well as sale and lease back schemes. Furthermore has many years experience working in the Valuation Office Agency specialising in Business Rates.
Favourite Holiday Destination:
Brittany, France
Why?
Cheese, Wine and Chopping Wood… what else!
Contact:
chrislambert@whitestonecommercial.co.uk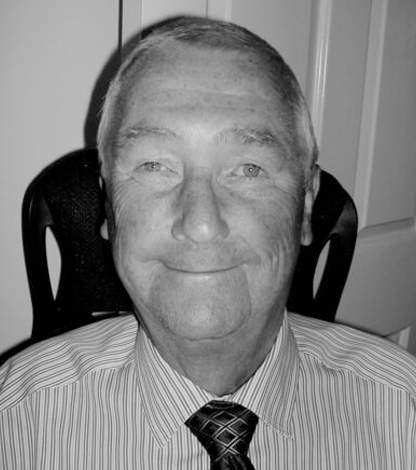 John Doody
FRICS - Consultant Surveyor
John is a RICS Chartered Surveyor, Registered Valuer with over 56 years professional experience in the UK. Initially was articled to an auctioneer and joined the Valuation Office Agency on qualification. Serving some 30 years, more than half of which was as at Senior Principal / full District Valuer level, he then opened his current practice John S Doody FRICS (regulated by RICS) in 1999. He has expertise in compulsory purchase, various real estate challenges and affordable housing.
Favourite Holiday Destination:
Planet Earth – preferably cruising or somewhere with surf.
Why?
Because it is there!
Contact:
john@whitestonecommercial.co.uk
Tess Lambert
Operations Manager
Tess has successfully set up and managed a property portfolio in the UK and abroad and thoroughly enjoys the challenge of new business. She set up Whitestone Commercial Ltd together with Chris Lambert. Tess takes care of operations and systems, accounts and in fact anything administrative. She is the go to when things need sorting with organisation being her priority. She also oversees client care.
Favourite Holiday Destination:
Bodrum, Turkey
Why?
Spice Markets, 24 Carat Gold and Gorgeous Blue Seas
Contact:
tesslambert@whitestonecommercial.co.uk
Kate Beattie
Accounts Manager
Kate comes to us full of enthusiasm and a wealth of experience to handle all accounts queries. Organised and efficient, she embraces challenges and ensures all things run smoothly for the business. Kate balances work and home life to a T, with 2 gorgeous little boys to oversee! Previously she has tackled all manner of accounts for a variety of different industries. She is a go-getter and any queries will be handled with ease.
Favourite Holiday Destination:
Teneriffe, Canary Islands
Why?
Quad Bikes and Jet Skis
Contact:
kate@whitestonecommercial.co.uk